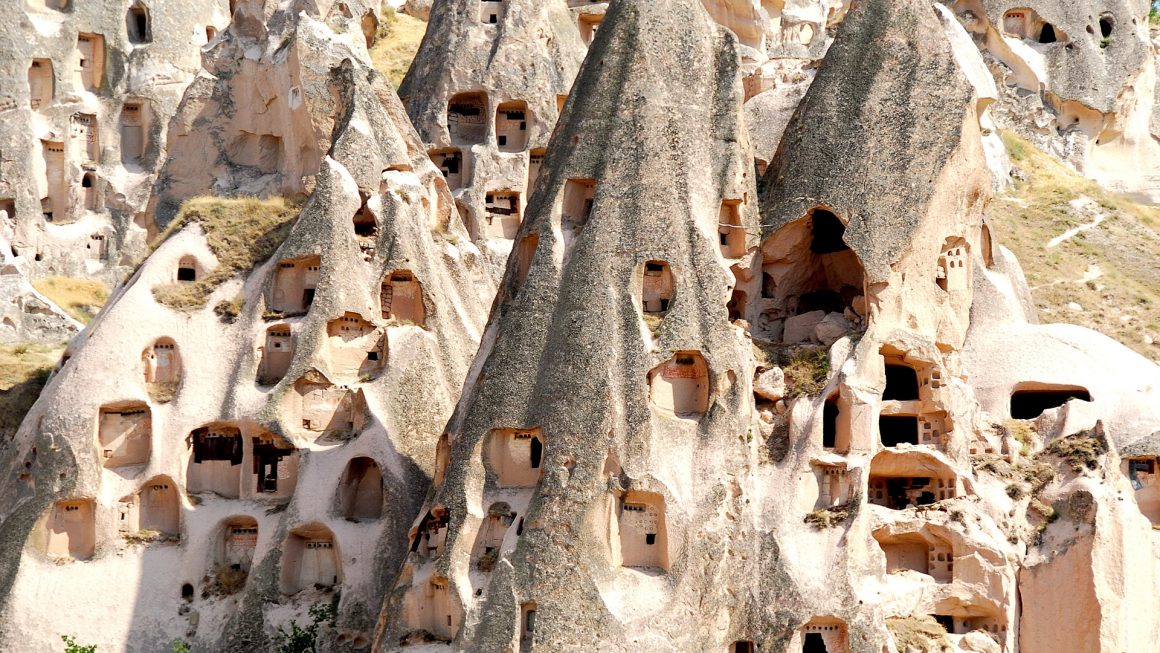 Why you should visit Cappadocia?
01| Cappadocia Looks Like Another Planet!
02| Cappadocia has Fairy Chimneys!
03| Cappadocia is so picturesque and full of magic, that words are not enough to describe the beauty.

Tour Itinerary
Proceed to Avanos the Pottery Center of Cappadocia, the village is set on the banks of the Kizilirmak/Red River. The River gets its name from the Red clay deposits, here you can watch the potters at work using the traditional kick wheels, a technique that has remained unchanged for generations.
Lunch is served in a local Restaurant
After lunch we continue to the Göreme Open Air Museum, import Byzantine Cave churches are found in these once remote Valleys where Monks and Nuns pursued monastic life the 3rd Century. Here you will see the preserved Byzantine Cave wall paintings and Frescos from the Iconoclastic period through to the end of the Selcuk Rule.
Icons with scenes from the Old and New Testament can be seen above portraits of Saints and Church Fathers depicting the Structure of the Byzantine Period.
Panoramic view Point Esentepe with a spectacular view over Goreme Valley and Goreme Village.
End your day with a view of Uchisar Castle; this tall Rock is the highest point of the Goreme region