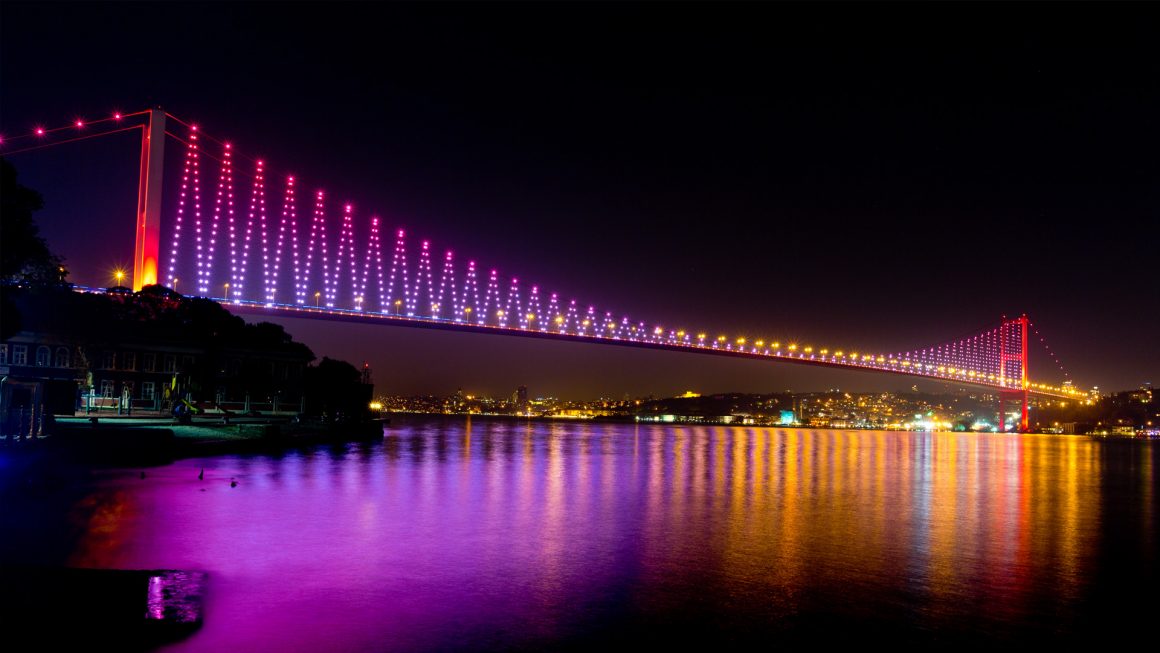 Tour Highlights
Enjoy the luxury of having a dinner cruise on the Bosphorus. Istanbul's beauty by moonlight or starry night with breathtaking views of the waterfront palaces, mosques and bridges. Sail along the calm banks of the Bosphorus.. This is one of the best ways to enjoy a special event for a special evening or boat party in Istanbul.
Tour Itinerary
Evening tour in Istanbul by cruise with dinner and floorshow. Relax in the comfort on wrap-around lounge seating, indoors and outdoors. Eat and drink alfresco, dining in Istanbul at a large table on the lower deck, or go upstairs to the fly-bridge lounge for 360 degree sea views.
This panoramic night cruise takes you along both the Asian and European shores. Soak up in the incredible views of Istanbul's most famous monuments illuminated by night. Watch them changing colors, golden, twinkling, sparkling and dazzling for an unforgettable ambiance. After the show transfer back to your hotel.
Dinner Menu:
Includes a selection of seasonal Turkish meze appetizers, traditional grilled seafood, meat or vegetarian dishes for the main course followed by dessert.