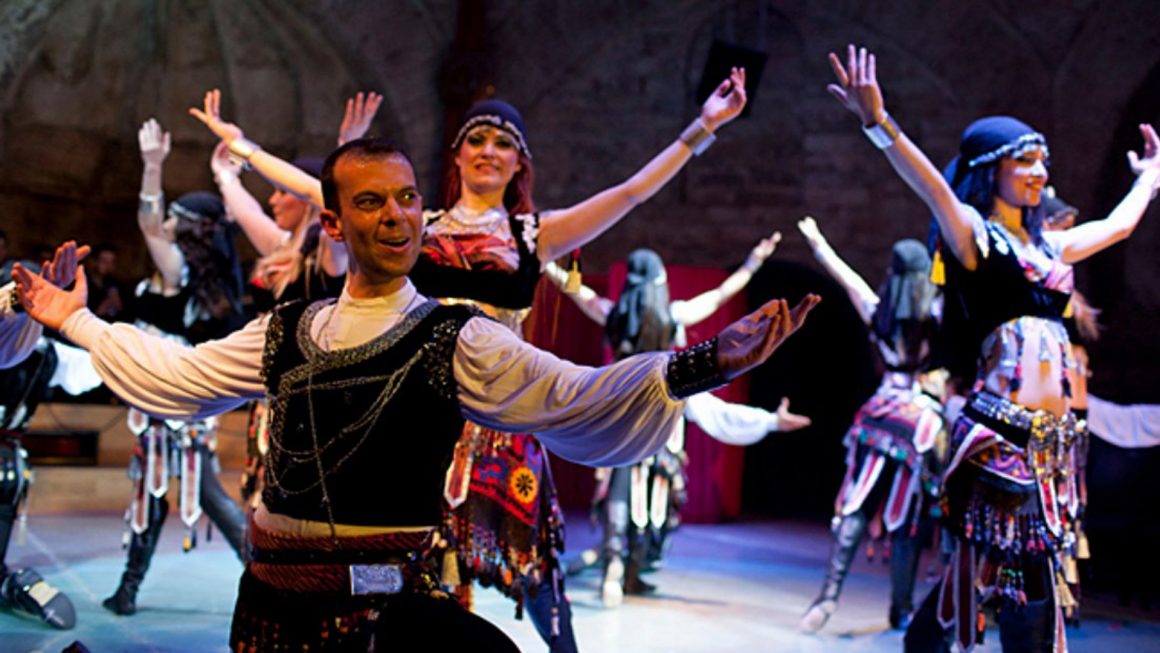 Tour Highlights
Experience culture and tradition at a Turkish Night Show. Enjoy unlimited soft and alcoholic drinks and appetizers followed by dinner. See whirling dervishes, belly dancers, and traditional folk dancers
Tour Itinerary
Experience Turkish culture and traditions as you're entertained by the performers in a Turkish Night show at one of Cappadocia's cave restaurants. During the show waiters serve unlimited soft and alcoholic drinks with appetizers.
The show begins with a short version of a whirling dervish's performance. Enjoy the live music performed by musicians in traditional costume. After the dervishes, folk dancers in traditional dress enter, and the dancing begins.
Dancers perform traditional Turkish wedding dances in which the bride. This is followed by a few folk dances from different parts of Turkey, and then the belly dancer takes the stage. She performs her breathtaking dance and then goes around the room asking men to join her on the stage. The lucky men learn some basic belly dancing moves.