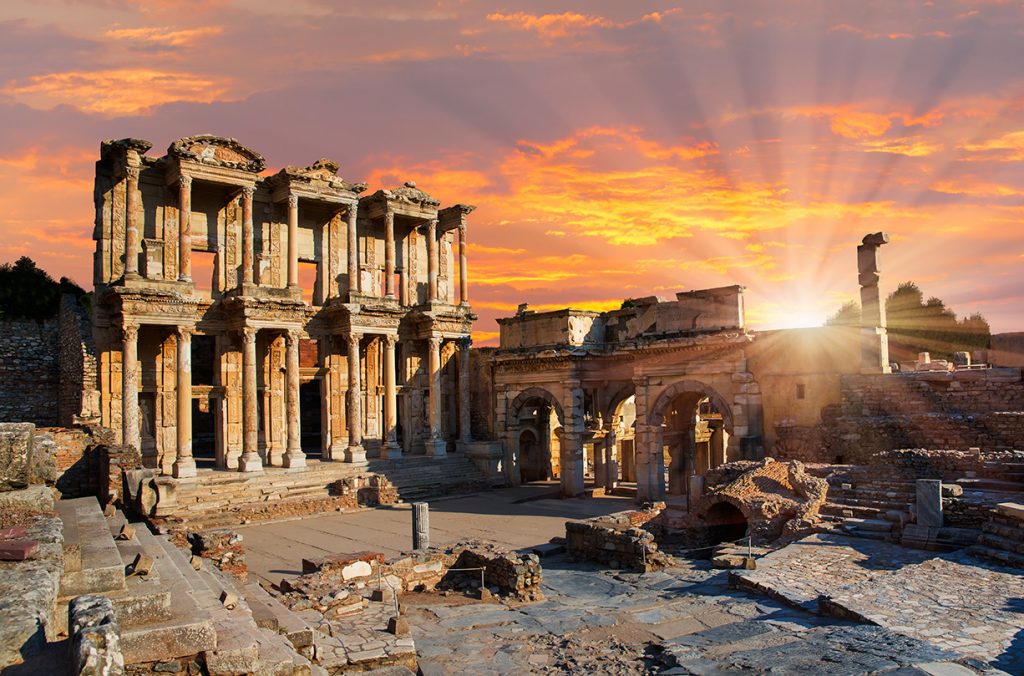 Tour Highlights
Tour the ancient ruins of Ephesus in the company an expert guide
See the ruins of the Temple of Artemis, one of the Seven Wonders of the Ancient World
Visit the final home of the Virgin Mary
Marvel at the Library of Celsus
Stand on the stage of the Great Theater
Tour Itinerary
Ephesus is the most famous ancient site in Turkey. Built after 1040 BC by refugees coming from Aegean Islands, it became one of the most important parts of the history. Later on, it became a Greek city more than a major Roman city in time. It was one of the twelve cities of Ionian League in Classical Greek Era. In 1st century BC population of Ephesus was approximately 250,000. It was an important commercial center as a port city. It was also sacred for Christians because of its connections with Virgin Mary, Saint Paul and Saint John The Evangelist.
Temple of Artemis is one of the Seven Wonders of the World completed in 550 BC is at the outskirts of Ephesus. It is a sanctuary built in a sacred place. The temple itself dates back to 8th century BC but the sacred place dates way back. It has been destroyed three times and rebuilt. But it has been abandoned after Christians started to rule the area.
Virgin Mary's House is a Muslim and Catholic shrine located at the skirt of Bulbul Mountain in Selcuk. It is discovered after a Catholic nun in Germany described the place in her visions about a house Mother Mary lived before she died. It has become an important pilgrimage spot for Catholics since then.