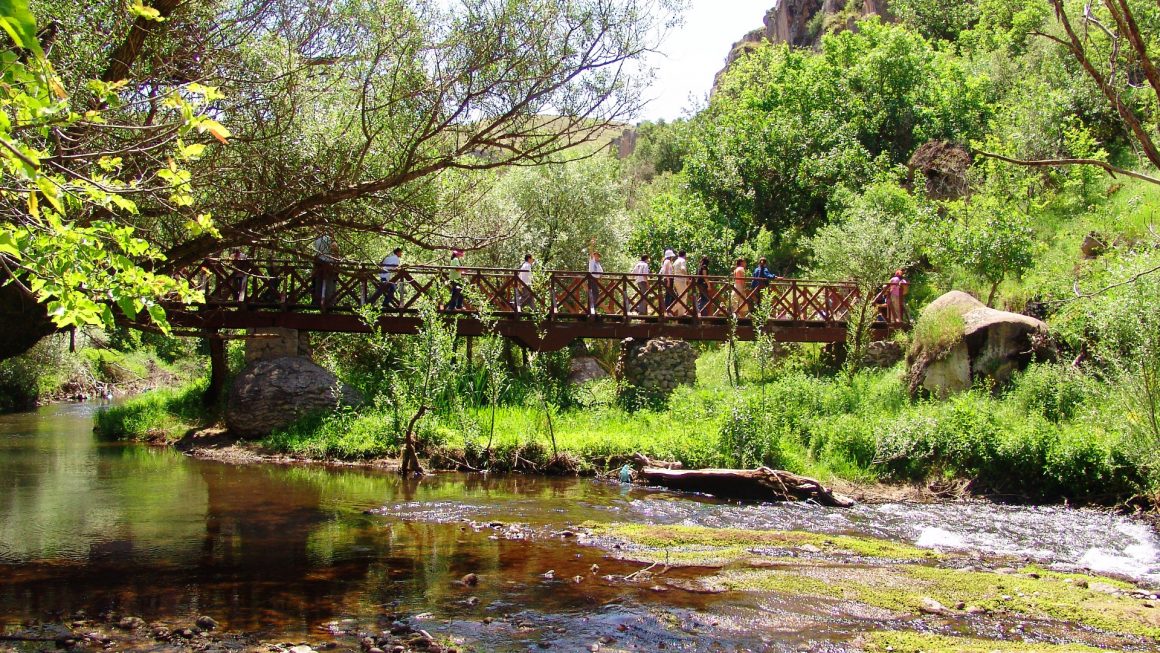 Tour Highlights
Panoramic view over Göreme from Esentepe Hill, you will see a complete view of the Goreme Valley and Village consisting of Fairy Chimneys, Rock formations and Cave Houses. Derinkuyu Underground City, Ihlara Valley, Selime Monastery, Belisirma Village, Yaprakhisar Panoramic point.
Tour Itinerary
Drive to Derinkuyu Underground City, which is one of the best preserved settlements in Cappadocia, the excavated depth is approximately 85m and as well as containing the usual Refectories, Church's and Wineries it has a large room on the second floor that was a Missionary School with Study rooms.
Proceed to the Famous Ihlara Valley, The gorge is 16km long and both sides are lined with Rock carved Churches and Houses, our leisurely walk is 4km along the River deep in the Valley where you are free to explore the Hidden Churches.
At the end of the walk lunch is served at a quaint Restaurant in Belisirma Village on the River. On route back to Cappadocia we visit the Selime Monastery which was carved out of Rock by the Christian Monks in the 13th century, the size of this Church is truly astonishing.
We will stop briefly at Yaprakhisar Panoramic Point for another view of this great Monastery (This is also the spot where the famous Star Wars Movie was shot)