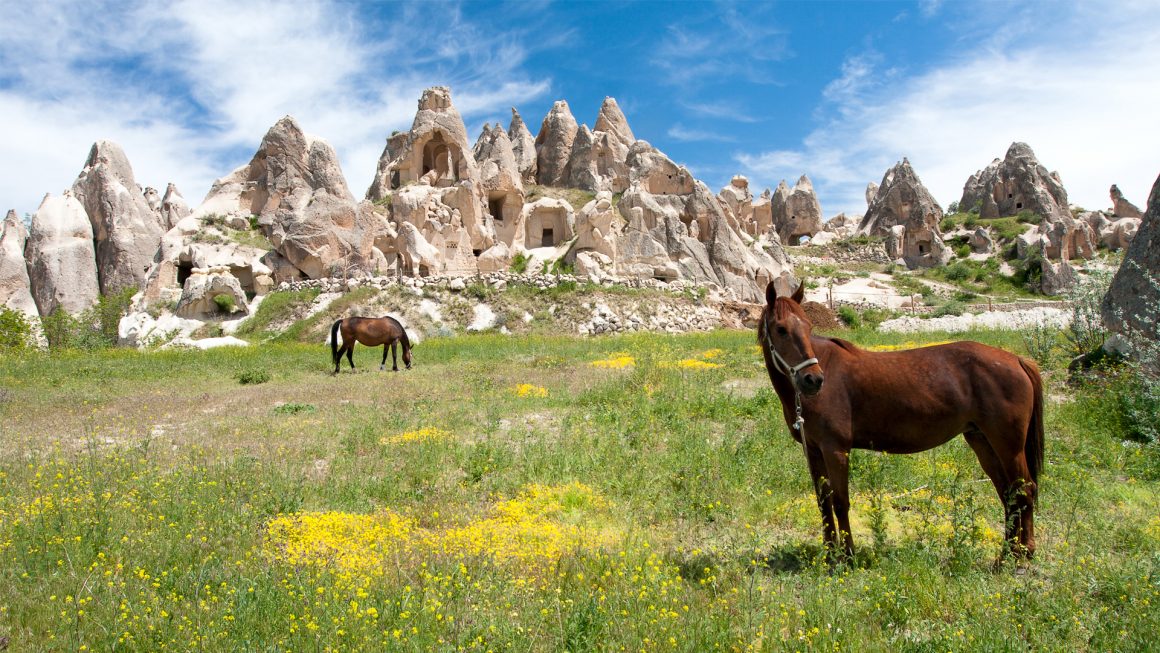 Tour Highlights
Explore the fascinating valleys by Horseback riding 2h
Ride Anatolian or Arabic horses – with real Turkish cowboys!
Enjoy breathtaking vistas around Göreme
Experience unique landscapes in every direction
Tour Itinerary
You will travel through some of the most beautiful valleys in Cappadocia Some riding experience is recommended as there are several areas where you may be required to dismount and walk the horse and then mount the horse again to continue the tour. The Turkish cowboy will be with you the entire time for assistance but you will be expected to handle your horse during the tour.
Helmets are available at the ranch upon request.
Depending on the season, a light jacket may be necessary as you will be at different elevations during the tour. Comfortable clothing and flat shoes are recommended. The trails wind up through volcanic stone hills passing many beautiful fairy chimneys and churches along the way – with breathtaking vistas on mountain tops and unique landscapes in every direction. All rates include transportation to/from your local area hotel and your horse ride with a Turkish Cowboy!