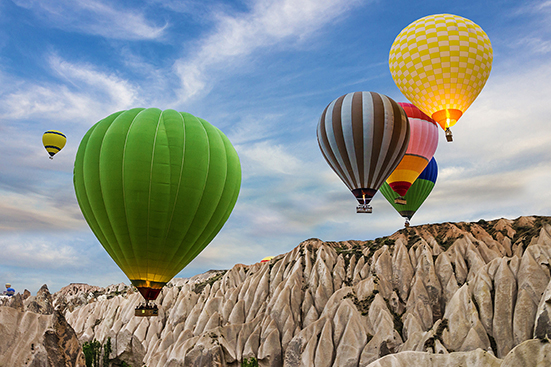 Tour Highlights
Once-in –a-life-experience!
Witness the beauty of Cappadocia from the skies.
Enjoy miles of panoramic vistas.
Get a close look at the stunning volcanic rock formations as you fly up 1,000 feet.
Tour Itinerary
1. We will pick you up from your hotel about 30 minutes to 1 hour before your hot-air balloon ride depending on your hotel's location.
2. You will receive an e-mail, a message or we will advise your hotel of the pickup time prior to the flight day.
4. Balloon bookings are only valid for the scheduled day. Postponement to the next day is not guaranteed. Postponement is only available in case of availability.
Have a beautiful flight!
Your travelinnTurkey Team